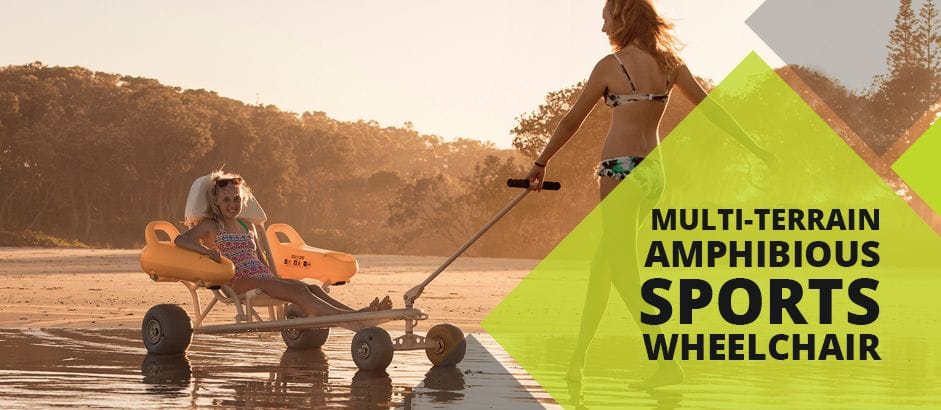 Welcome to KSM
Beach Mobility Chairs
Mobile chair device to allow persons with disabilities and others to access and float in the water at beaches, rivers and pools with assistance of a support person.
Fun should be free to everyone! As a family, we value our community and are motivated by a desire to contribute to the broader good, to empower and involve each individual in realizing their dreams. The chair was initially designed to serve people who were impeded in accessing the beach and inspired by wanting to help all people access the surf.
Beach Mobility Chair News
Hunter Residents with a disability welcome amphibious KSM Beach Mobility Chair
STOCKTON Surf Life Saving Club has become the first in Australia to order a unique amphibious wheelchair, which will allow people with disabilities and reduced mobility to venture into the ocean.
SLSC president Trevor Upton said the club expected the $4500 chair to be delivered later this year ahead of the start of summer, when it will be available for supervised use on weekends............. Read More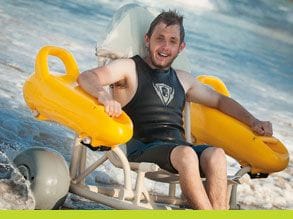 Designed in conjunction with people with disabilities, experienced carers and engineers with four things in mind: ease of handling by a single carer, stability in the water, comfort and a light weight yet robust design.